Marketplace Events
18th Annual A'Cappella Competition
October 18 & 19, 2014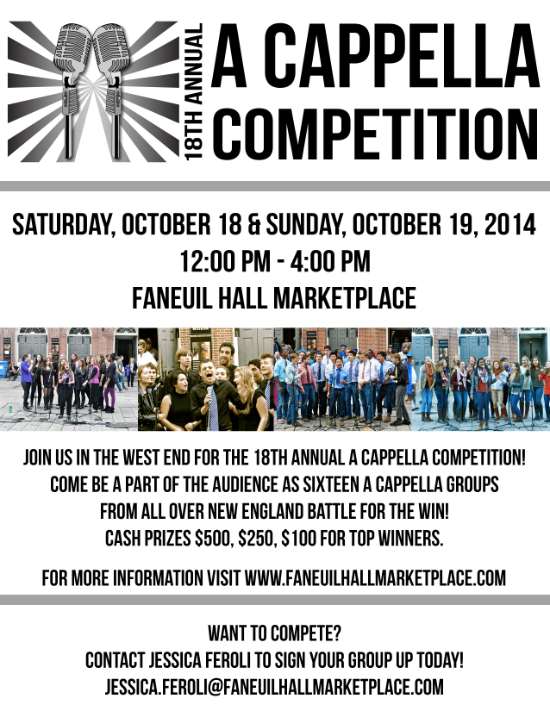 Faneuil Hall Marketplace Presents: Our Annual A'Cappella Competition!
Saturday & Sunday 12:00 - 4:00 PM in the West End
Come check out New England's best a'cappella groups as they compete for first place at Faneuil Hall's A'Cappella Competition! Without instruments, groups sing and dance to win the judges vote!
Northeastern University's Nor'Easters took the title last year, but who will be the next to win the bragging rights? Groups will sing for a panel of judges who will decide the winners of three cash prizes!
Click here to check out photos from the 2013 A'Capella Competition!
---
Want to compete for the win?
Register your a'cappella group today! Email Jessica Feroli at Jessica.Feroli@FaneuilHallMarketplace.com for details.