Marketplace Events
9th Annual Candy Land Tournament
Saturday, December 14, 2013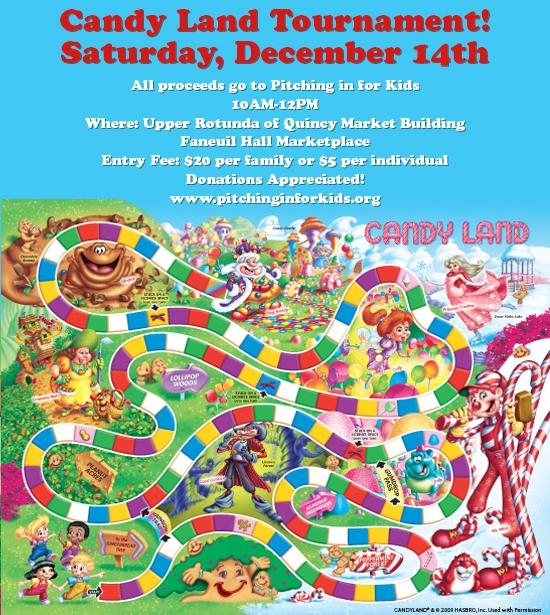 Bring the family and join us for our 9th Annual Candy Land Tournament on Saturday, December 14th from 10am to 12 Noon in the Upper Rotunda of Quincy Market at Faneuil Hall Marketplace.
Come play Candy Land and sample some of Boston's best local vendors along with entertainment, arts and crafts, and more!
*Every child will leave with a toy or game from Hasbro!
*$20 Donation/per family
*All proceeds will benefit Pitching in for Kids.