Marketplace Events
A Taste of Faneuil Hall
Thursday, May 23, 6-9 PM
When: Thursday, May 23, 2013, 6pm - 9pm
Where: Upper Rotunda & Ned Devine's Parris Lounge
What: A celebration of summer menus, tasty dishes, new neighbors & the hottest flavors from the Faneuil Hall neighborhood restaurants & the world famous Quincy Market Food Colonnade.
Craft beer will be on tap, live music will be rocking with Dalton & The Sheriffs... There is no better way to kick off Memorial Day Weekend than at the 1st Annual Taste of Faneuil Hall!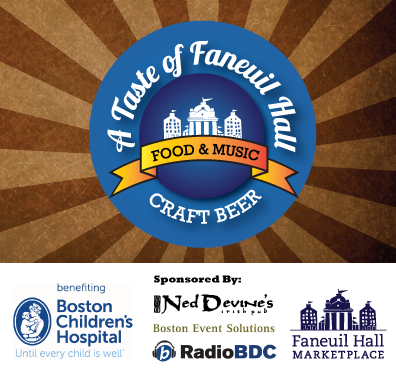 Who: Restaurants & businesses from the Faneuil Hall area, food lovers, Bostonians & anyone looking to kick off summer while tasting endless amounts of great food & craft beers samples.
How can restaurants/food vendors get involved?
Please email Jill Gigante, Marketing Manager, The Briar Group to reserve your space!